As you'll recall in our last posted article (Did Walmart, Amazon, Best Buy, Costco, Lowes All Get It Wrong?)  we explored the similarities between major online retailers like Walmart, Amazon, and others. We demonstrated how all of the most recognizable retailers use key features such as:
Prominently placed product search bars
Store Locators
Deals, Exclusives
Featured Product Sections
These are used strategically to move and promote their inventory. Well there's another key initiative that retailers use to promote products and foster relationships with brands.
For too long there's been no cooperative marketing solutions for cannabis brands and dispensaries… until now!
The symbiotic relationship between brands and retailers is dramatically different outside of the cannabis industry. Think about it. If Nestle wants to sell more Kit Kats at Walmart – Nestle's wholesale manager would simply call Walmart's regional manager and offer them a discounted volume rate in exchange for prominent shelf placement in their stores and on their website. This happens everyday in traditional retail and allows brands and retailers to truly collaborate for mutual benefit and gain. Learn more about Cooperative Marketing.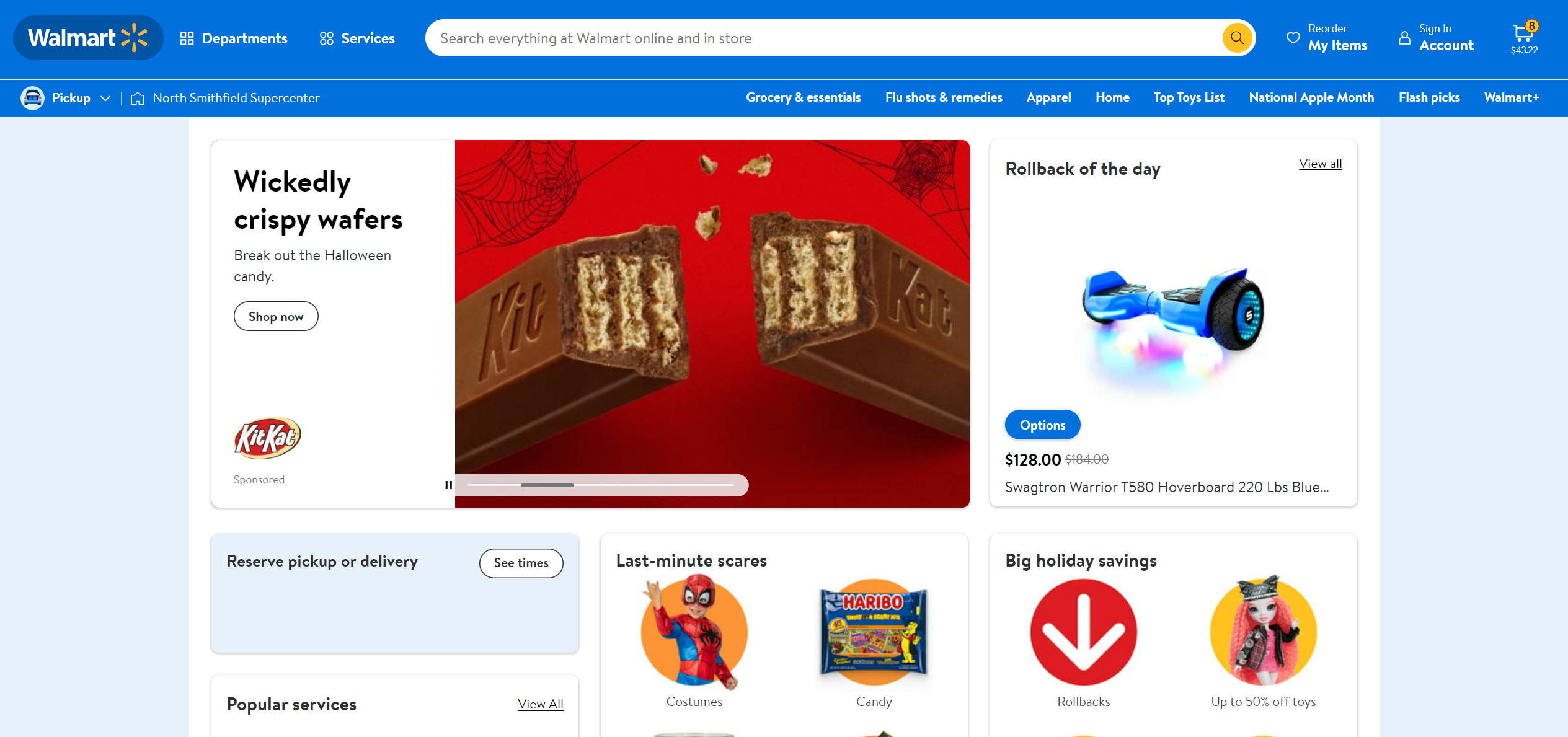 In non-cannabis retail, especially for the big box stores, every pixel of the retailers website is monetized. Meaning that they are optimizing every page to promote the products the retailer is motivated to sell – namely the product manufacturers that are giving the retailer the best deal.
In Cannabis… it isn't as straightforward. For starters many states have restrictions on how products can be displayed and placed throughout a dispensary. It's even more challenging for Brands to cooperate productively with Marijuana dispensaries on their digital marketing as most utilize iframe menus that can be restrictive and rigid to work with. Allowing cannabis brands and dispensaries to interact in traditional retail ways has been a focus of Rank Really High since our inception and today (Oct 27, 2022) we're pleased to announce the first of several Brand/Dispensary Collaboration features.
Meet Rank Really High's Cannabis Featured Brand Selector
Featured Brand Slider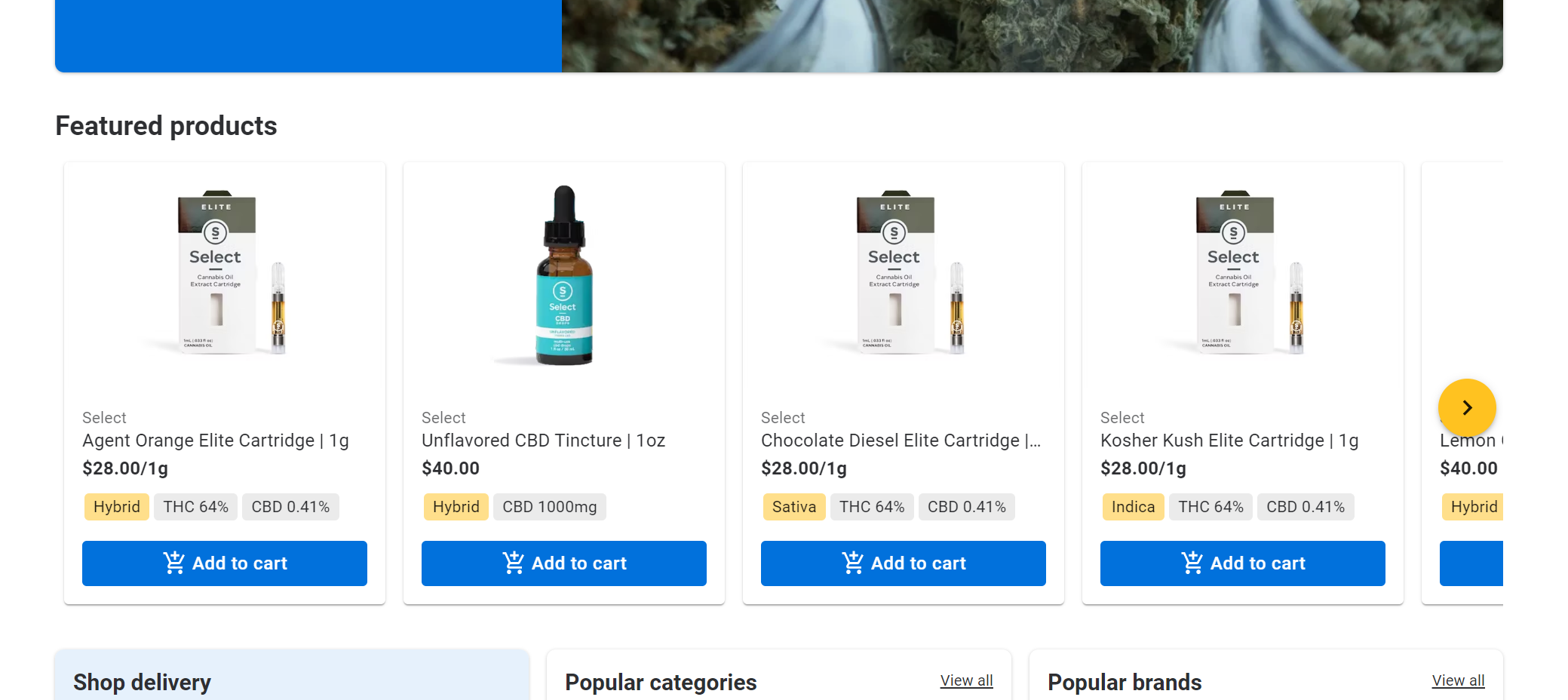 Using specific Rank Really High Featured Brand short codes dispensaries are able to add featured product sections to pages throughout their website as well as dedicated pages for a selected 'featured brand'. All standard RRH functionality is supported including individual product sliders (above), featured rows (below) and full menu pages.
Featured Brand Section Row Above Menu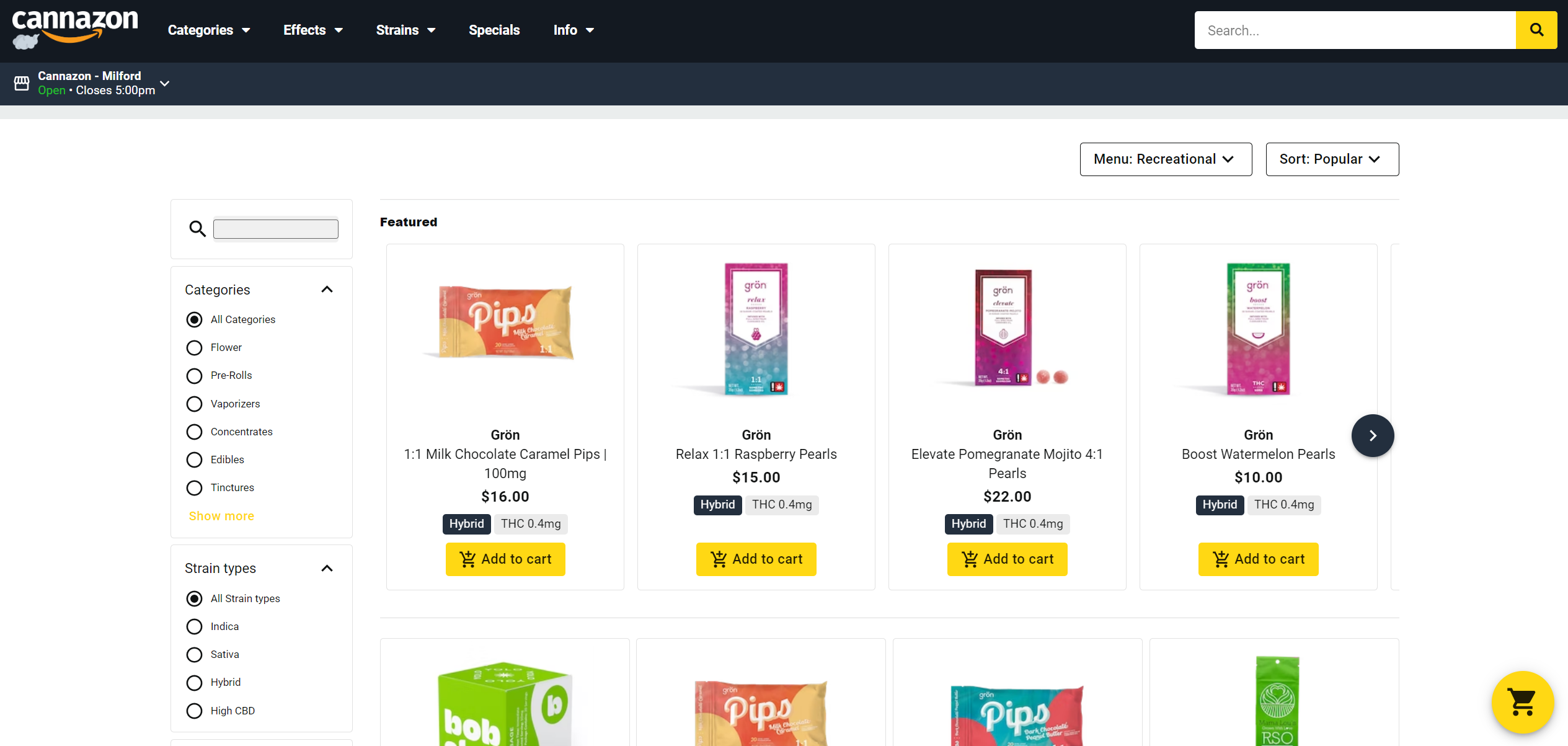 To power this relationship Rank Really High has put dispensaries in the driver's seat to select and promote any brand in their menu. Once selected, the 'Featured Brand' will display prominently across key areas of their website real estate including the homepage and above product menus assuming the featured is relevant to the menu being viewed.
We only want to promote featured vape brands on the vaporizer page to keep shopper satisfaction high through delivery of relevant product content.
Why is it that most Cannabis Dispensary Websites and Cannabis Brand websites look so dramatically different than the most successful online retailers? These businesses are tremendously successful – are there any lesson's to be learned from how they structure their sites and marketing strategies? Or Did Big Box Retail get Ecommerce WRONG?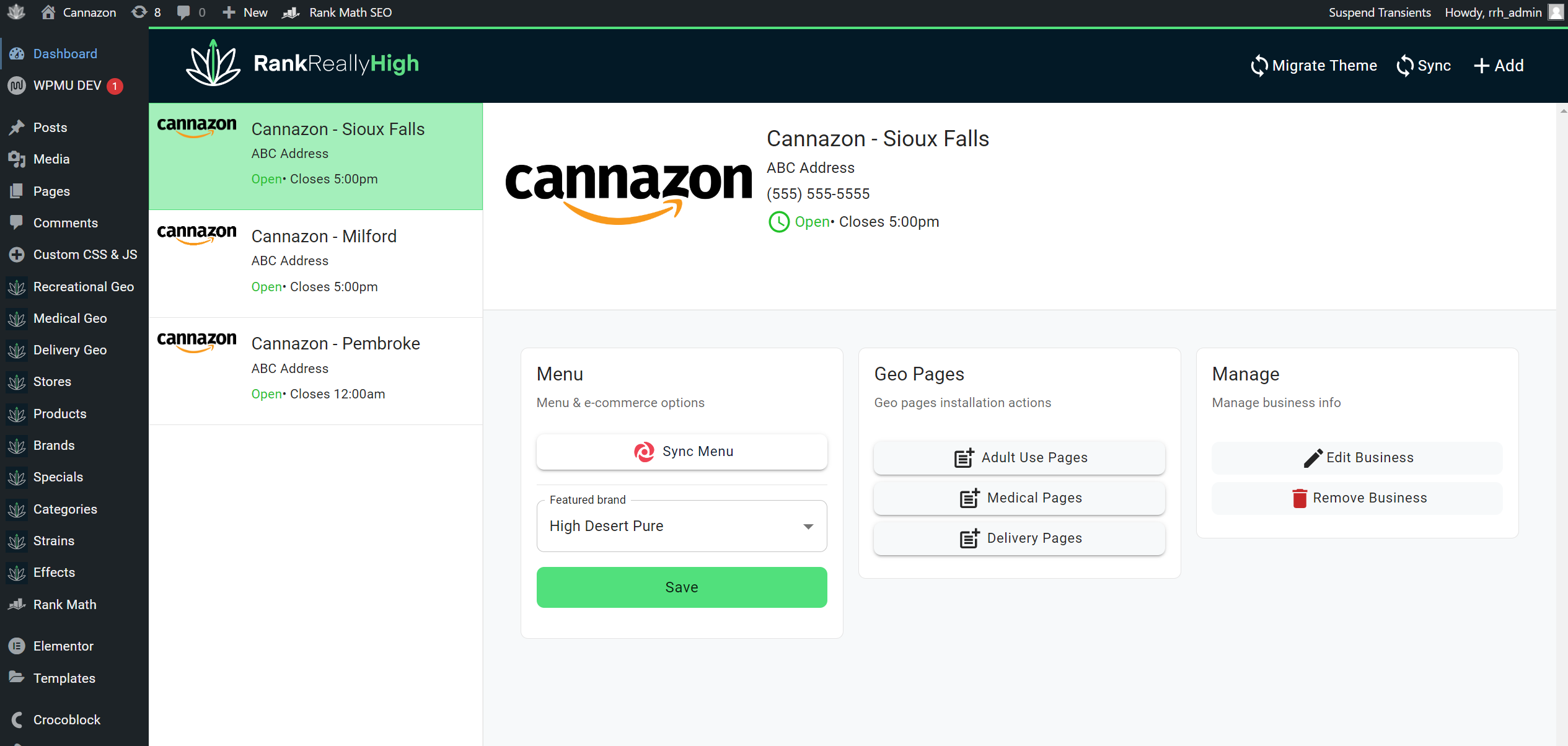 Cannabis Brand & Cannabis Dispensary Cooperative Marketing is the Future!
Cooperative Brand / Dispensary marketing truly is the future of cannabis retail and providing useful tools that allow cannabis brands and dispensaries to have meaningful marketing conversations will remain a focus of Rank Really High. In the coming months you can expect several more cooperative brand/dispensary marketing announcements including a way to work together on Google Ads and Microsoft paid search campaigns.
What are ways you wish you were able to collaborate with your cannabis brands for beneficial marketing? If you had the right software tools would you feel comfortable having marketing wholesale conversations with your brand's rep? How does this type of marketing change when you're a vertically integrated operator who has retail as well as wholesale? Let's talk!