It should come as no surprise that the way in which most Marijuana menu products are installed on dispensary websites is "not ideal". Most website cannabis menu integrations are made via an HTML iframe. Iframes are almost as old as the internet and are essentially windows from one website into another webpage.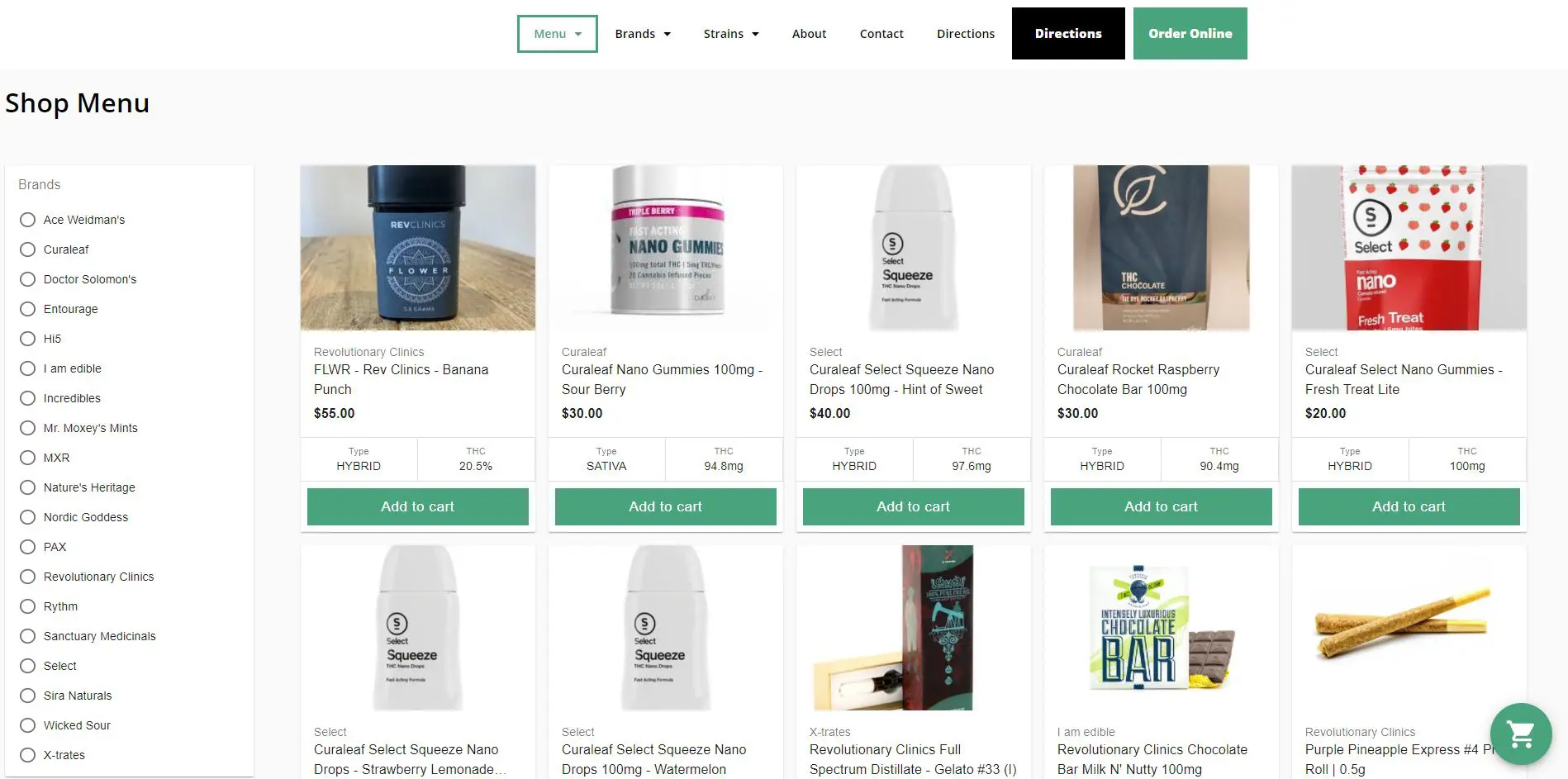 Why are cannabis Menus mostly HTML Iframes?
The simple answer is "easy of use". HTML iframes are widely supported on most if not all major website platforms. So whether you're using WordPress, Wix, Square or something custom, chances are good your website can have an iframe marijuana menu easily installed on it. Iframes are also good for modernizing and security. Because the content does not live on your website updates to security features and basic maintenace can be done easily and remotely with little if any impact to your website.
So If Iframes work, why should I invest in a Cannabis Native Website Menu?
Iframes suck. Plain and simple. They do not provide rich ecommerce user experiences. Iframes rarely are able to match website colors and layouts, and the level of Google Analytics tracking is sub-par. If you want massive data, maximum SEO, and the ability to custom tailor your Cannabis Menu user experience (UX) -then a native Cannabis Menu is your best bet. But hold on we're not out of the woods yet. If the native Menu is so good why do so few dispensaries use them?
Are Native Cannabis Website Menus expensive? What does a native marijuana website menu cost?
You wouldn't even believe some of the insane quotes we've heard to build native menus. On the low end we've heard of menus being developed for as little as $5,000 all the way up to custom one-off menus going for upwards of $50,000! The price ranges are so dramatic because of the level of technology and expertise required to setup a menu as well as features. Obviously $50K is a lot to chew on for a new or about to open dispensary and will certainly price many dispensaries completely out of the market until now.
Rank Really High Dutchie Plus Native Menu is Coming Soon!
The Rank Really High team is delighted to annouce our new native cannabis menu bolt on for Dutchie / WordPress dispensaries. Our Native Menu is easily installed, inexpensive, and high-end. Users of our native cannabis menu will be able to choose custom colors and layout options. Generate robust product sitemaps, and benefit from the transparency and tracking only a native menu can provide.
Client pricing starts at $749/Month with a $749 one time setup fee. Learn More about Our Dutchie + Native menu!