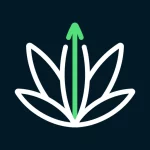 Rank Really High is a rapidly growing PAAS (Platform as a service) software and digital marketing company that has developed market-leading cloud-based solutions in the retail cannabis industry. This is a rare opportunity to join a business on the cutting edge of cannabis marketing and e-commerce which offers enormous growth potential for your career.  Our company culture is one of inclusivity, positivity and all-hands on deck teamwork to be an innovative, valuable partner in an emerging and dynamic industry.
Position Overview:
The Digital Advertising Manager at Rank Really High plays a pivotal role in managing ads account performance, optimizing budgets, and ensuring positive ROI in the Cannabis industry. Reporting directly to the Director of Advertising Operations, the Digital Advertising Manager will lead key projects such as ad account onboarding, budget and performance management, and client reporting. This dynamic role offers opportunities for unique projects and continuous learning in the evolving cannabis industry.
Manage ads account performance, including budgeting, reporting, and client onboarding

Ensure campaign performance yields a positive ROI and that budgets are optimized effectively

Identify new opportunities within Google Ads while adhering to ad policies and limitations

Generate comprehensive performance reports and KPI analysis for account managers and clients

Stay up-to-date on the latest Google Ads and Analytics trends and best practices
Campaign Management:
Rank Really High specializes in working with Cannabis Dispensaries, managing websites, ecommerce, SEM advertising, Display advertising, and Digital Reporting. The Digital Advertising Manager will be responsible for overseeing various campaigns and ensuring their success through key performance metrics such as click-through rates, website interactions, cost per conversion, ROI, and ROAS. Keyword strategies, landing page content and ad content all play key roles in the success of these campaigns.
Experience and Skills:
We are seeking a candidate with 3-5 years of experience in Google Ads and Google Analytics, with proficiency in Looker Studio and knowledge of Google Ads policies and appeals. The ideal candidate will have hands-on experience managing ad accounts, implementing keyword strategies, optimizing ad content, and utilizing bid strategies. Certification in Google Ads and Google Analytics is preferred, with a commitment to obtaining these certifications post-hiring.
Experience in the following:
Google Ads & Google Ads Editor

Google Analytics 4

Google Looker Studio

WordPress CMS

Rank Math SEO

Microsoft Ads
Technical Skills:
Proficiency in spreadsheet software (Excel, Google Sheets)

Experience with Google Ads Editor

Proficiency in Google Analytics 4

Knowledge of Google Ads Policies and Appeals process

Account-specific budget management and pacing
Additional Functions, Duties & Accountabilities:
In addition to the core responsibilities, the Digital Advertising Manager may be involved in WordPress tasks, including landing page edits to enhance ad performance. Familiarity with Looker Studio for report building and management is a plus. As well as the ability to work with account managers and clients on recommendations and reporting followup.
Opportunities for Professional Development:
Rank Really High, the fastest-growing website provider in the Cannabis industry, offers exciting opportunities for professional development and career advancement. As the Cannabis industry continues to evolve, the company is committed to providing a platform for growth and exploration in this burgeoning field.