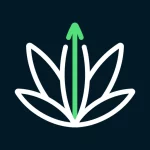 Location: Remote
Are you an enthusiastic SEO aficionado with a passion for propelling websites to the pinnacle of search engine rankings? If you're a technical maestro and eager to merge your skills with the exciting realm of cannabis marketing, we've got an exceptional opportunity for you. Join Rank Really High, a leading player in dispensary marketing websites, as our Technical SEO Specialist and spearhead the charge towards digital prominence.

About Us:
At Rank Really High, we're not just another digital marketing agency – we're trailblazers focused on taking dispensaries and cannabis-oriented businesses to new heights. Through our tailored strategies, we're committed to not only bolstering online visibility but also fostering genuine connections between our clients and their target audiences.
Responsibilities:
Your role as a Technical SEO Specialist will be central to supercharging our clients' websites for peak search engine performance. You'll be responsible for:
In-Depth Audits: Conducting exhaustive website audits utilizing cutting-edge tools like Semrush and Screaming Frog. Unearth technical glitches and pinpoint areas for enhancement.

Optimization Mastery: Collaborating seamlessly with content creators to harmonize on-page optimization with SEO best practices. Your touch will be the magic wand that turns content into gold.

WordPress Wizardry: Utilizing your expertise to optimize WordPress websites through tools like Rank Math. Your skills will be the driving force behind web enhancement.

Ranking Realms: Delving into the world of local SEO strategies, you'll unravel techniques that drive not just virtual clicks, but physical footfalls too. Help clients navigate the difficult Cannabis marketing landscape with your expertise.

Data Detective: Analyzing the treasure trove of insights offered by Google Analytics, Search Console, Looker studio and other tools. Uncover trends, interpret data, and create growth pathways.

Performance Sentry: Keeping vigilant watch over website performance, search engine rankings, and organic traffic performance. Your insights will guide continuous refinement and increased client traffic.

Algorithm Aficionado: Staying ahead of the curve with the latest industry trends and search engine algorithm updates. Your adaptability will ensure our strategies remain potent.
Qualifications:
To excel in this role, you'll need:
SEO Savvy: A proven track record in the SEO landscape, specifically with a technical focus.

Tool Proficiency: Proficiency in a spectrum of tools and software: Semrush, Screaming Frog, WordPress (Rank Math), Google Search Console, Google Analytics, Google Sheets.

Local SEO Insight: A solid grasp of local SEO techniques, a skill that turns online prowess into physical traffic.

Analytical Aptitude: A keen eye for data patterns and the knack to transform them into actionable insights.

Problem-Solving Panache: Stellar problem-solving skills coupled with unwavering attention to detail.

Communication Finesse: Effective communication skills to liaise with cross-functional teams and succinctly present findings.

Cannabis Curiosity: While not mandatory, an existing knowledge of or curiosity about the cannabis industry would be advantageous.
Why Choose Us:
Frontier of Cannabis Marketing: Be part of an exciting industry poised for immense growth, with a company that's leading the charge.

Innovative Environment: Join a collaborative work ecosystem that values innovation and thrives on creativity.

Flexibility: We offer remote work options [if applicable] to accommodate your work-life balance.

Compelling Package: Enjoy a competitive salary along with a comprehensive benefits package.

Constant Growth: Embrace continuous learning and professional development opportunities that will elevate your career trajectory.
Application Process:
Are you ready to catalyze the cannabis marketing revolution and help our clients scale new SEO summits? To apply, send your resume, a compelling cover letter, and evidence of your past SEO achievements to [email address]. Don't forget to highlight your proficiency with the specified tools and software.
Embark on a journey with us to reshape dispensary marketing. Rank Really High is ready to welcome your expertise!
Rank Really High is committed to creating a diverse environment and is proud to be an equal opportunity employer. All qualified applicants will receive consideration for employment without regard to race, color, religion, gender, gender identity or expression, sexual orientation, national origin, genetics, disability, age, or veteran status.