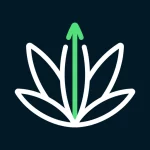 Rank Really High is a rapidly growing PAAS (Platform as a service) software and digital marketing company that has developed market-leading cloud-based solutions in the retail cannabis industry. This is a rare opportunity to join a business on the cutting edge of cannabis marketing and e-commerce which offers enormous growth potential for your career.  Our company culture is one of inclusivity, positivity and all-hands on deck teamwork to be an innovative, valuable partner in an emerging and dynamic industry.
We are looking for a skilled designer to join our creative team. In this role, you will be responsible for designing website mockups within Adobe XD for clients to approve in the onboarding process. These mockups will be clean and incorporate our e-commerce focused layouts that are tailored to each client's specific branding. To ensure success, you should have in-depth knowledge of the Adobe Creative Cloud. Specifically Adobe XD, Photoshop, and Illustrator.
Location: MA, MN. Remote work for the right candidate.
Responsibilities Include:
Meeting with clients to discuss brand guides and vision for their website.

Creating website mockups that incorporate clients branding while showcasing RRH's products and services.

Collaborating with designers, developers, project managers, and company leaders on various projects.

Saving out design assets and collaborating with developers during the handoff process.

Working on multiple projects in various stages of development.
What will you bring to the team?
Soft Skills
You will have an owner's mindset with an ability and inclination to be hands-on in all aspects of the role.

Capacity to understand a client's business wants and needs.

Ability to juggle priorities and thrive under pressure.

Strong presentation, organizational, and time management skills.

Excellent oral and written communication.

Excellent time management.

Meticulous attention to detail.

Experienced in working with multiple teams (customer success, creative, development, etc).
Hard Skills
3+ years experience in design.

Strong portfolio showcasing excellence in design across platforms.

Experience working with and contributing to a design system.

Proficient in design tools e.g. Adobe Creative Cloud and Figma. At Rank Really High we primarily use Adobe XD.