#1 Marijuana Dispensary
PPC / SEM

Campaigns
As you're probably already aware, paid search marketing has many restrictions and policies which must be navigated around delicately. You need an expert, a search Sherpa, you need Rank Really High!
Rank Really High's cannabis SEM / PPC fees start at $1,999/mo.*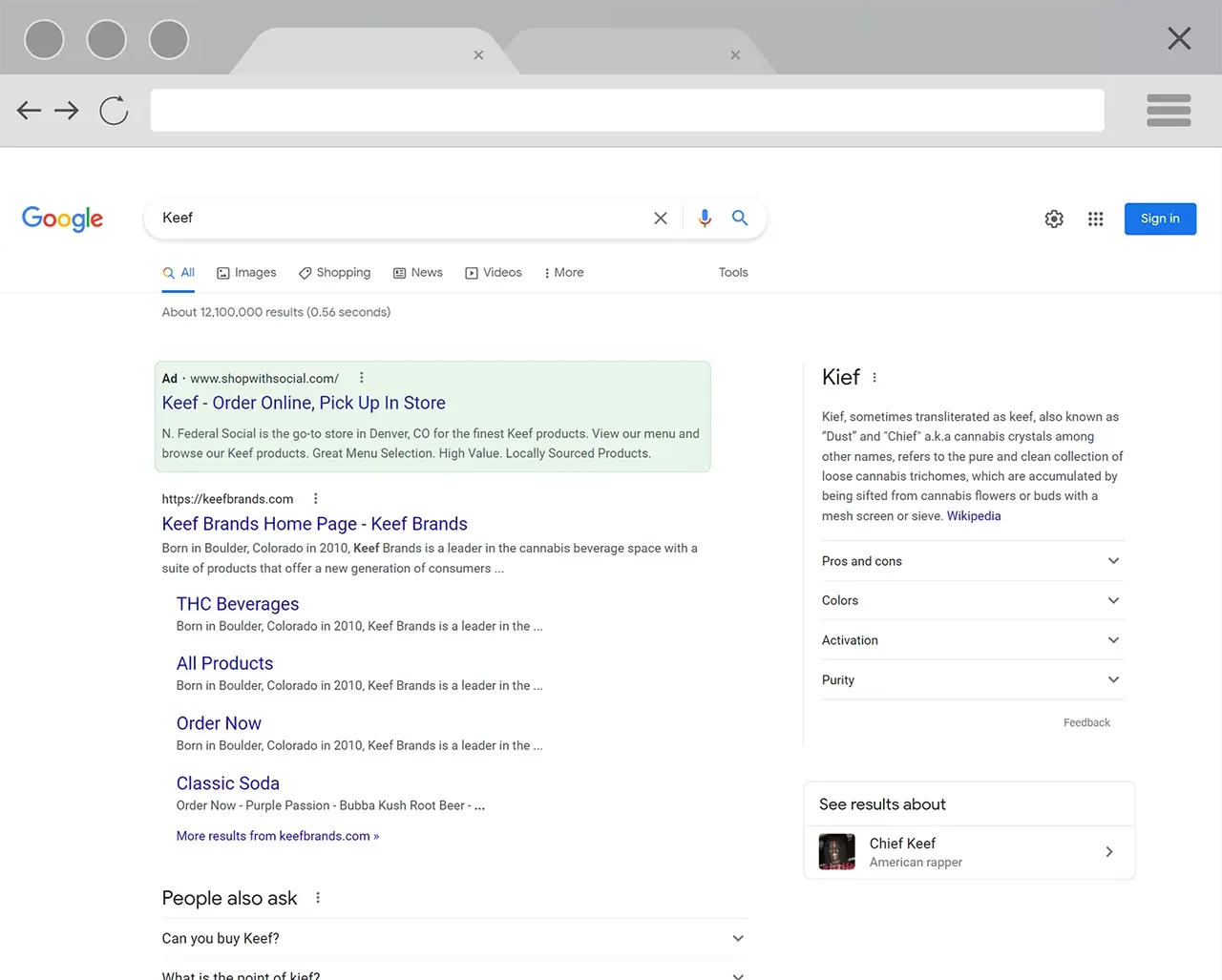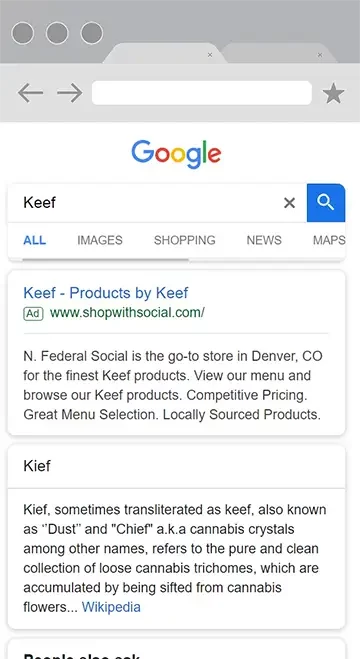 We build the
Best Performing

Cannabis Dispensary SEM / PPC Campaigns
Don't let anyone tell you otherwise pot dispensary SEM can be very challenging. Both Google Ads and Microsoft Ads (Bing Ads) have strict guidelines that prevent several ad formats, keywords, imagery and language from being used in search ads. There are a few ways to maneuver around these restrictive policies and develop an effective search strategy. But with the ever evolving regulations you'll need help.

Luckily you're about to work with the best. RRH has executed extensive research and has found several ways to run dominant Pay Per Click campaigns on all major search engines. Our unique approach maximizes your dispensary's visibility on Google Ads (Adwords) ad placements while diminishing any violation risk.
How much does Rank Really High charge dispensaries for Paid Search?
Cannabis Dispensary Paid Search costs can vary based on competition intensity, keyword desirability, and several other factors. Rank Really High search experts are constantly innovating new theories and methods to ensure high results for our digital dispensary clients. Rank Really High's SEM management starts from $1,999/month paid search retainer to our dispensary clients for Google and Microsoft PPC.
Our SaaS fees are based on a per (physical) location fee meaning if you have 3 dispensary locations your monthly fee would be $1,999 x 3 per month. We do offer bulk discounts for large retail groups. Please contact us bulk rate info. Our program relies heavily on API and custom developed platform maintenance which is included in the retainer.
Rank Really High is a
Google Partner
SEM / PPC
CAMPAIGNS PACKAGE
Dominate your market area with this stand‑alone managed solution
Love your website but need more visibility?
We Now Offer Stand-Alone
PPC/SEM

Options
Not looking for a new website but you're looking to drive in more customers to your dispensary? PERFECT! Rank Really High Now Offers PPC/SEM as a Stand-alone Service!
This is a flat management fee that won't eat into your monthly marketing investment variable but offers increased visibility, growth, and most importantly, more sales & online orders!