'Buy it Now' Call-to-action now available on Rank Really High eCommerce Websites
Rank Really High is delighted to announce our brand new "Buy It Now" call to action button available on all platform menus. If you've been reading up on our latest blog content you're already aware that we have an affinity for big-box e-retail strategies. In fact, most of Rank Really High's eCommerce technology and strategies are modeled after what has proven to be successful in other eCommerce verticals.
Whenever we notice a trend or common feature to generate online revenue, we brainstorm ways to apply it to cannabis dispensary websites. One of these features is the "Buy It Now" option.   Currently, it seems to be completely absent from Cannabis eCommerce websites but prevalent on successful retail websites such as Amazon.com, Ebay, and others. We plan to release this feature with an "on" or "off" toggle to allow our retailers to easily A/B test its effectiveness.
How does the "Buy It Now" Product Description Page Button Work?
Our 'Buy it Now' feature allows customers to select a specific product and jump directly into the check out experience. Additionally, if there are other items in the cart already, those items will be included in the check out as well.
"We mimicked the exact experience customers get on Amazon.com and we're very excited to see how this functionality performs on Cannabis dispensary websites. This feature is setup on a toggle so cannabis retailers are able to test this feature under real-world circumstances. We recommend annotating Google Analytics on start and stop dates so that important metrics like ecommerce conversion rate, transactions, sales, bounce rates, etc. can be easily compared." Said Rank Really High Cofounder and CTO Brendan Duane.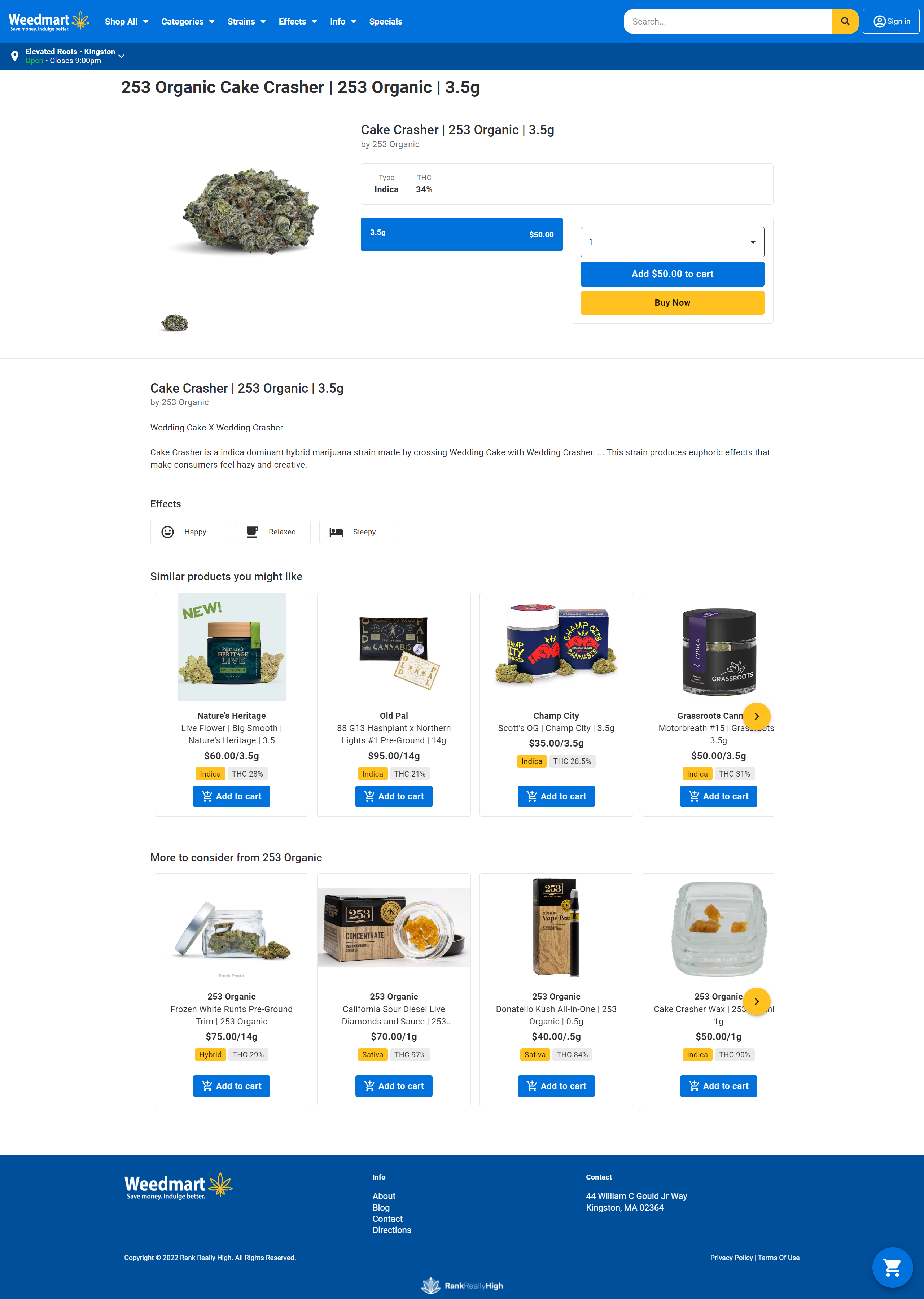 The "Buy It Now" feature is available on all Rank Really High Dutchie Plus and Jane Roots website solutions  for no additional charge. Once released, dispensary customers will be able to log into their Weedpress (WordPress) website, navigate down to Joint and change the settings to turn on this cool new feature.

If you'd like to participate in our "Buy it Now" Beta test please let your Client Success Manager know.