The NECANN NY Cannabis Convention is just around the corner, and if you're interested in cannabis technology, you won't want to miss Booth 616. Cannabis tech sales veterans Alex Abrams and Grant Barton will be there to answer your questions, offer free website audits, and even give you a chance to win a new Apple iPad and competitive analysis.
Visit Rank Really High at Booth 616 at NECANN, NY
Booth 616 is not just another booth; it's a goldmine of information and opportunities for anyone interested in the cannabis technology industry. Here's why you should plan a visit:
Get Expert Advice: Alex and Grant will be present to provide insights into emerging trends and technologies in the cannabis sector.
Network: This is a fantastic opportunity to connect with like-minded individuals and industry leaders.
Sales strategy pros, Alex Abrams and Grant Barton, well-known figures in the cannabis technology will be manning our booth and would love a chance to learn more about your cannabis dispensary, brand, or delivery service. Both Alex and Grant boast years of experience under their belts, they have mastered the art of delivering highly-effective tech solutions for cannabis-related businesses.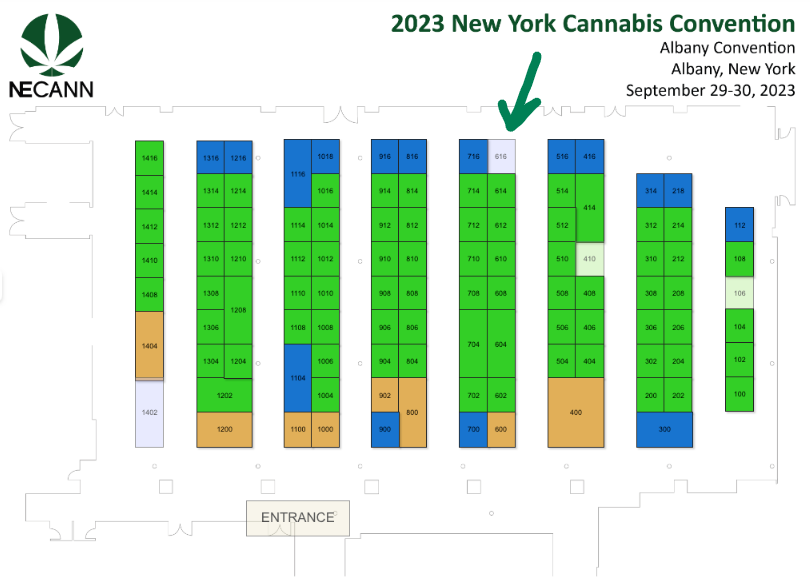 Get a Free Website Audit + Enter to WIN A FREE IPAD & Competitive Analysis
Need some pointers on improving your cannabis business website? Alex and Grant will offer free website audit right at the booth. This is your chance to get valuable, actionable tips to boost your online presence.
As if expert advice and a free website audits aren't enough, registering for a demo also enters you into a draw for a brand new Apple iPad. No purchase is necessary to participate, so you've got nothing to lose and a new iPad to gain.
Hope to see you at this year's NECANN NY Cannabis Conference in Albany!
For more information on NECANN NY