In the ever-evolving landscape of the cannabis industry, networking and collaboration are key drivers of success. MJBizCon, the largest cannabis business conference has been at the forefront of bringing together industry leaders, innovators, and enthusiasts. And in 2023, the event promises to be even more exciting with "The Underground Party" as one of its highlights. What's even more thrilling is that Rank Really High, a renowned digital marketing agency specializing in cannabis SEO and marketing, has secured an elite sponsorship position for this exclusive gathering.
The Underground Party at MJBizCon 2023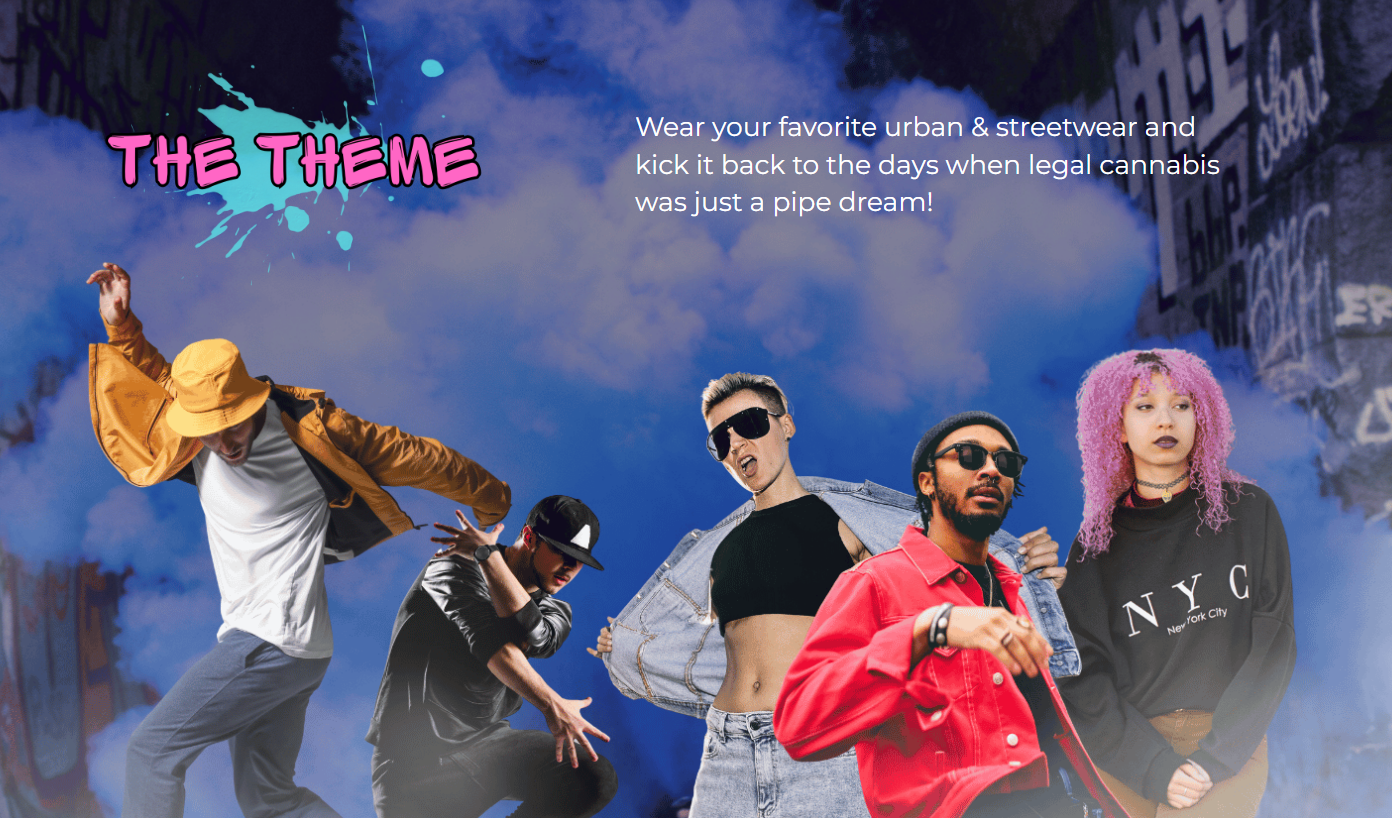 MJBizCon has become a must-attend event for those involved in the cannabis industry. It serves as a hub for cannabis businesses, entrepreneurs, investors, and experts to connect, share knowledge, and explore the latest trends and innovations. At MJBizCon, attendees can expect a comprehensive conference program, an expansive expo floor, and countless opportunities to network and learn.
One of the most eagerly anticipated events within MJBizCon is "The Underground Party." which is an MJBizcon after party for networking and games. This exclusive gathering provides a unique and upscale environment for networking and building connections within the cannabis industry. Attendees can expect an evening filled with entertainment, gourmet food, premium drinks, and the chance to mingle with some of the brightest minds in the field.
Rank Really High: Elevating the Cannabis Industry
Rank Really High is a leading player in the cannabis marketing landscape. Specializing in search engine optimization (SEO) and digital marketing, they have been instrumental in helping cannabis businesses establish a strong online presence, increase brand visibility, and drive organic traffic to their websites.
Their expertise in cannabis SEO and digital marketing strategies has positioned them as a trusted partner for businesses in the cannabis space. Their commitment to helping the industry thrive aligns perfectly with the goals of MJBizCon and "The Underground Party."
Sponsorship: A Testament to Excellence
Securing an elite sponsorship position at MJBizCon's "The Underground Party" is a testament to Rank Really High's excellence in the cannabis marketing realm. It reflects their dedication to elevating the industry and supporting the growth of cannabis businesses.
As an elite sponsor, Rank Really High will have a prominent presence at the event, offering valuable insights into the importance of digital marketing and SEO for cannabis businesses. Attendees can look forward to engaging with Rank Really High's experts, gaining industry-specific knowledge, and exploring opportunities for collaboration.
SAVE $15 Off Admission Use Coupon Code: 
UNDERGROUND23
The Underground Party Details:
Location: The Doyle
Address: 418 W Mesquite Ave, Las Vegas, NV 89106
Date: Wednesday, November 29
Time: 6pm – 12am
Event Theme: Urban, Streetwear
Event Entertainment:
Live DJ
Dancing
Networking
Table Top Sports
Interactive Graffiti Art
Amenities:
Happy Hour (6pm – 8pm drinks and Pizza served)
Open Bar
Open Courtyard
Cannabis Brands w/ Samples
Late Night Munchies Served
Goodie Bags
Additional Details:
Cannabis consumption is allowed at this event
This is a private, invite-only event
This event does not accept refunds
Are tickets still available for The Underground Party at MJBizCon?
As of this moment tickets are available. And can be purchased here: https://eventhi.io/events/the-underground-party-9020
Conclusion
The cannabis industry continues to evolve, and events like MJBizCon play a crucial role in fostering growth, innovation, and collaboration. "The Underground Party" at MJBizCon 2023 promises to be a memorable experience, bringing together industry leaders and influencers under one roof.
Rank Really High's elite sponsorship demonstrates their commitment to supporting the cannabis industry's growth and success. Their expertise in digital marketing and SEO has already made a significant impact on numerous cannabis businesses, and their presence at this exclusive event further solidifies their position as a leader in cannabis marketing.
For those attending MJBizCon 2023, be sure to visit Rank Really High's booth and engage with their experts. Whether you're a cannabis business owner or an enthusiast, you won't want to miss the opportunity to connect with this elite sponsor and learn more about how they can help you rank really high in the cannabis industry.